wordpress basic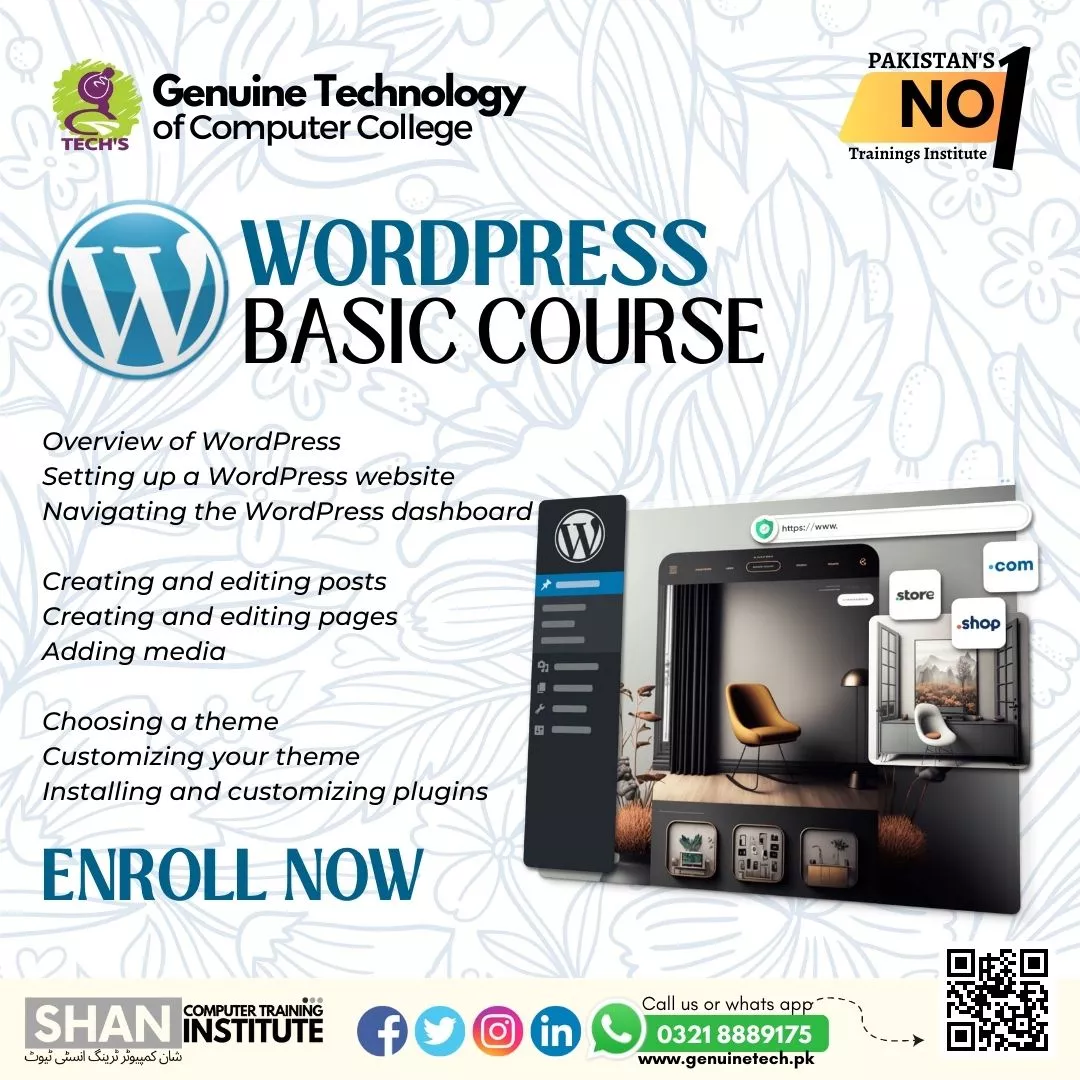 WordPress is a versatile and powerful content management system (CMS) that's used by millions of websites worldwide. Here are 15 points you should know about WordPress:
WordPress is free and open-source software that you can download and use for free.
WordPress was initially released in 2003 and has since grown into one of the most popular CMSs in the world.
WordPress powers over 40% of all websites on the internet, making it the most widely used CMS.
WordPress is written in PHP and uses a MySQL database to store content.
WordPress is easy to install, with most web hosts offering one-click installation.
WordPress has a user-friendly interface that makes it easy to create and manage content.
WordPress has a vast ecosystem of plugins and themes that you can use to extend the functionality and design of your website.
Plugins are small pieces of software that add new features to your website, while themes are collections of files that determine the look and feel of your website.
WordPress has a built-in editor that allows you to create and edit content without needing any coding knowledge.
WordPress is SEO-friendly, with features that help you optimize your website for search engines.
WordPress is mobile-responsive, meaning it can adapt to different screen sizes and devices.
WordPress is secure, with regular updates to fix vulnerabilities and enhance security.
WordPress has a large community of users and developers who contribute to the platform and provide support.
WordPress has a built-in user management system that allows you to create and manage users with different roles and permissions.
WordPress is highly customizable, with a wide range of options for customizing the look and feel of your website, as well as the functionality and features.
In summary, WordPress is a powerful and versatile CMS that offers a wide range of features and functionality. Whether you're a blogger, business owner, or developer, WordPress is a great platform for creating and managing a website or blog. With its vast ecosystem of plugins and themes, you can customize your website to suit your needs and style