Sitemap Generation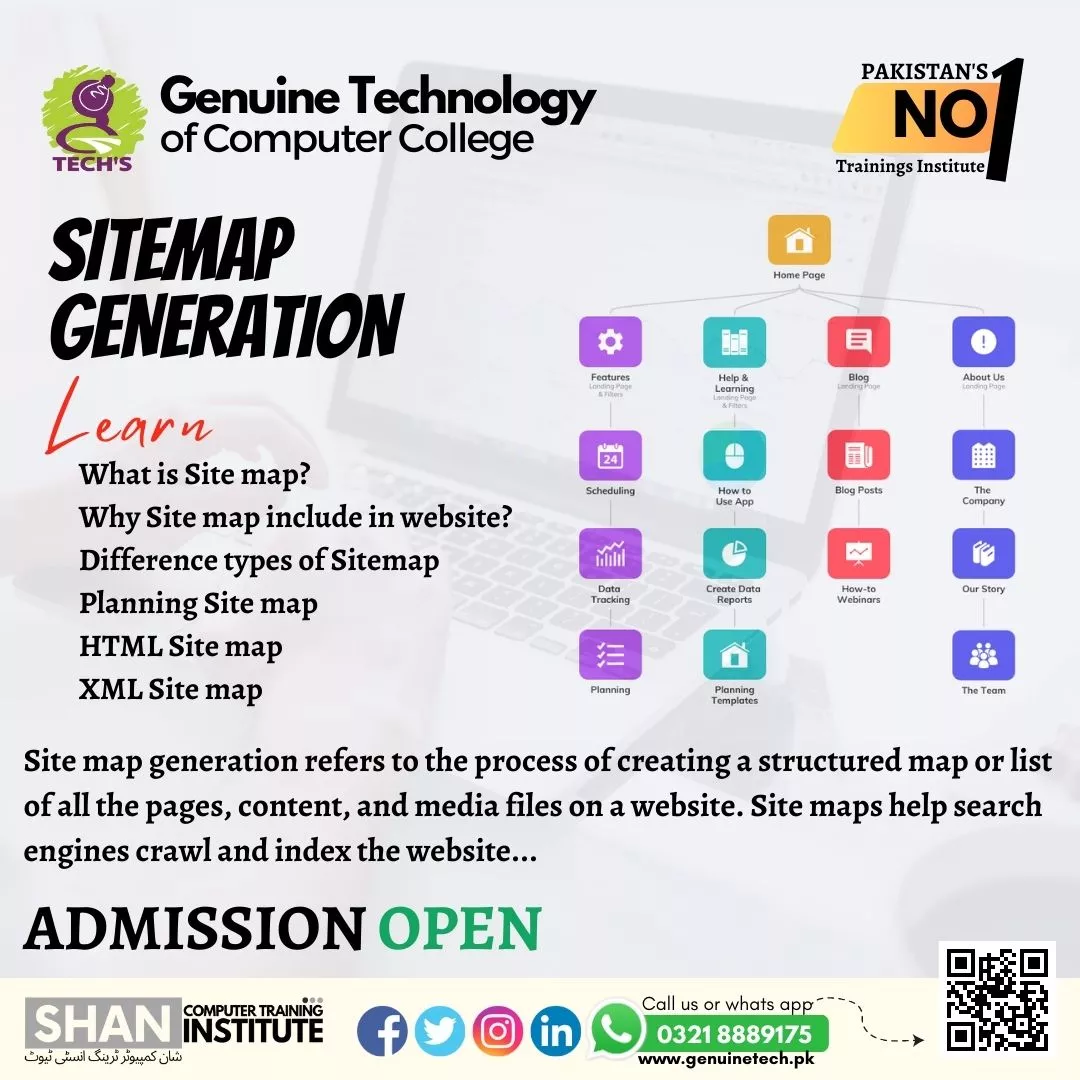 Sitemap generation is an essential part of website development and search engine optimization (SEO) strategy. A sitemap is a file that lists all the web pages of a website and provides important information to search engines about the organization and hierarchy of the site's content. Sitemaps are designed to improve search engine indexing and help search engines crawl a website more effectively.
Sitemap generation involves the creation of an XML file that includes a list of URLs for a website along with additional metadata about each page, such as the last modified date and the frequency of updates. The sitemap is then submitted to search engines like Google, Bing, and Yahoo to help them discover and crawl the pages more efficiently.
Generating a sitemap is relatively easy and can be done using various online tools or plugins. Most popular content management systems (CMS) like WordPress, Drupal, and Joomla have built-in sitemap generators that automatically create and update the sitemap file whenever new pages are added or removed.
There are two main types of sitemaps: the XML sitemap and the HTML sitemap. An XML sitemap is designed primarily for search engines, while an HTML sitemap is intended for human visitors to the site. An HTML sitemap is essentially a page on the site that lists all the other pages and links on the site and can be useful for improving user experience and helping visitors find the content they are looking for.
In addition to helping search engines crawl and index a website, sitemaps also provide useful insights into a website's performance and user behavior. By analyzing the data in a sitemap, website owners can identify patterns of user behavior, popular pages, and pages that need improvement. This can help them make informed decisions about their content and SEO strategies.
In summary, sitemap generation is a critical component of website development and SEO. It helps search engines discover and indexes a website's pages more efficiently and provides useful insights into user behavior and content performance. With the right tools and strategies, creating and submitting a sitemap can be a simple and effective way to improve a website's visibility and ranking in search results.